Buy your Supplements from Southbound!
At Southbound 24/7 Mega Gym we stock a huge range of Supplements to help you with your fitness goals. We offer competitive prices for a specially selected range of the best whey protein supplements, mass gainers, pre-workouts, weight loss supplements and protein bars. You'll find only the best brands and a great range of bodybuilding supplements at Southbound 24/7 Mega Gym.
Best of all when you purchase supplements from Southbound you are rewarded with Loyalty rewards points!
LOYALTY REWARDS AT SOUTHBOUND
1 reward point for every dollar you spend whenever you buy supplements at Southbound! When you have enough points you can use those points for these products.
Points may be redeemed at any stage but must not exceed 500. Points are not redeemable for cash.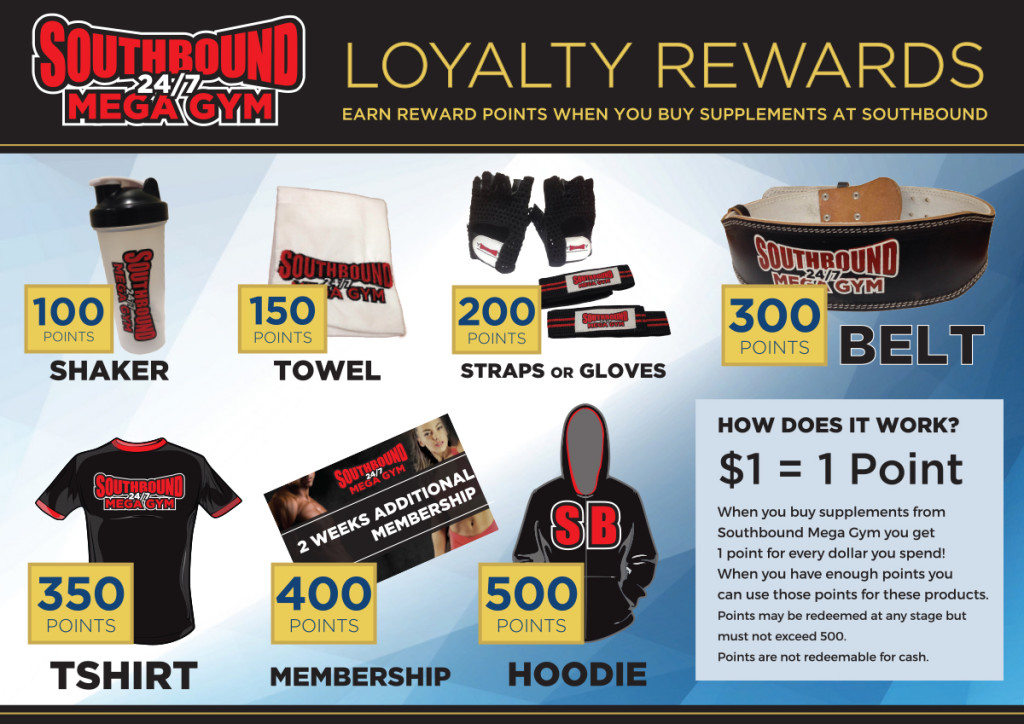 If you are unsure of what supplements to take you can talk to one of our knowledgeable staff members who will go through the best options to suit your needs and goals.
The best brands!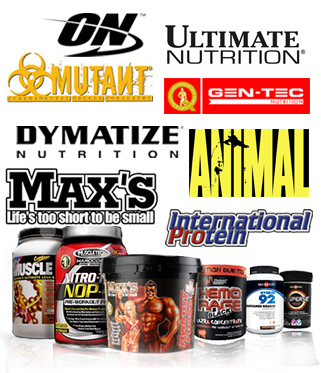 ---
Get the best deals!
Want to be notified when we have supplements on special? Sign up for our newsletter and get access to monthly supplement offers from Southbound 24/7 Mega Gym