About Southbound 24/7 Mega Gym
Southbound 24/7 Mega Gym has has been around for over 30 years, so to say we know what we are doing is an understatement! Collectively, our staff, personal trainers, instructors and managers have over 100 years experience, and have built a powerful culture of respect, care and dedication to the gym, and by extension, the people. We are the largest gym down South, with over 120 different machines, most by Panatta Australia and gym and fitness accessories by Southern Fitness Wholesale. With designated areas for cardio and fitness, pin loaded and plate loaded machines, a yoga studio, a spin bike room and a functional training room, Southbound 24/7 Mega Gym is the best in the Southern area (perhaps in Adelaide)!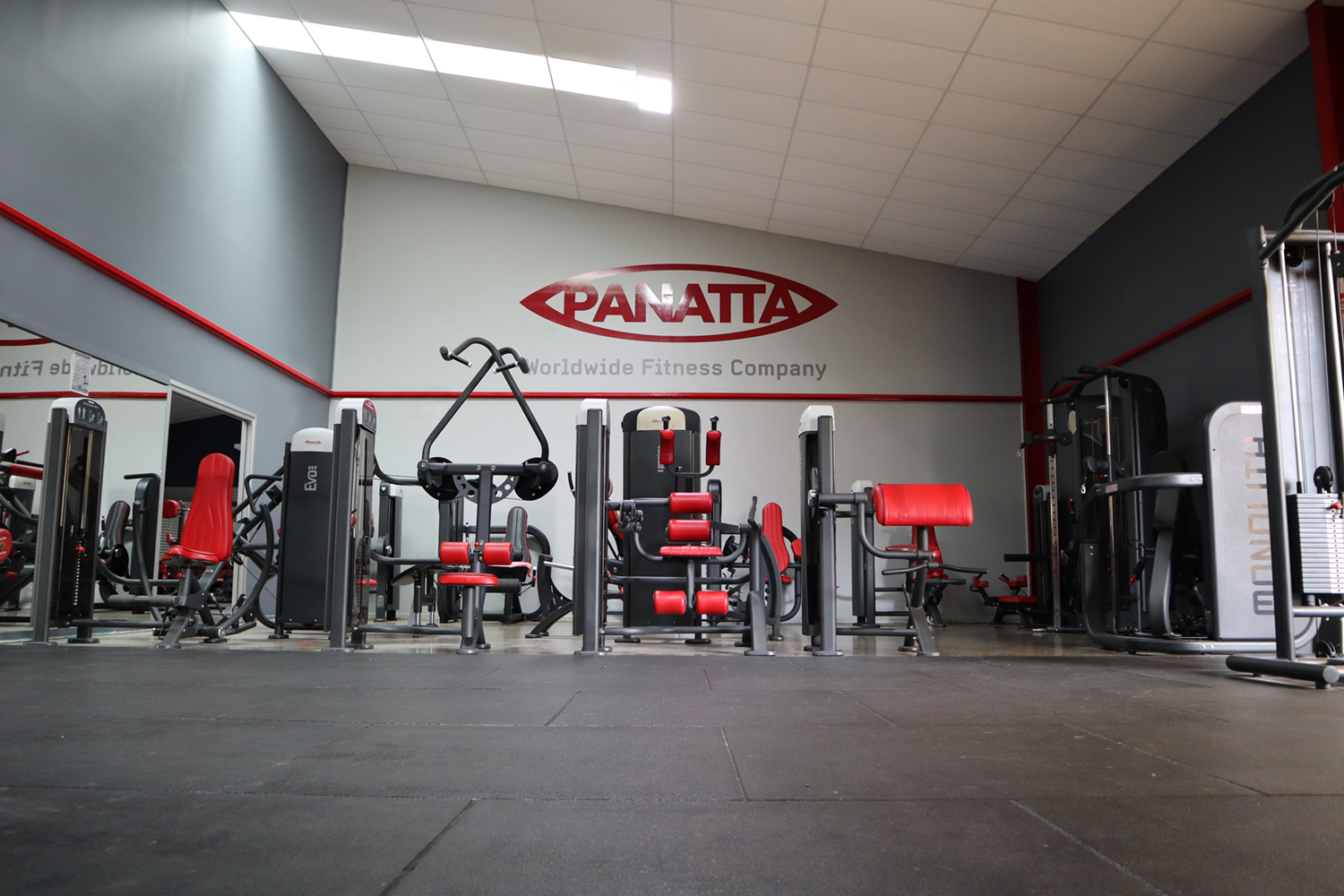 PIN LOAD AREA 35 + MACHINES!
This area has the Panatta FitEvo pinload equipment. It is a great start for the beginner as these machines help guide you the correct technique through proper bio-mechanics. These machines have many adjustments and are very easy to use. From the first time you experience these machines you will be getting the right results instantly.
Intermediate Area contains a combination of Panatta Pin-load equipment to isolate muscle groups with an independent lever so that both sides of the body are targeted. Great for shaping and toning and improving such things as muscular endurance, lean muscle tissue, reducing bodyfat, speeding metabolism, and reducing bone and muscle density

---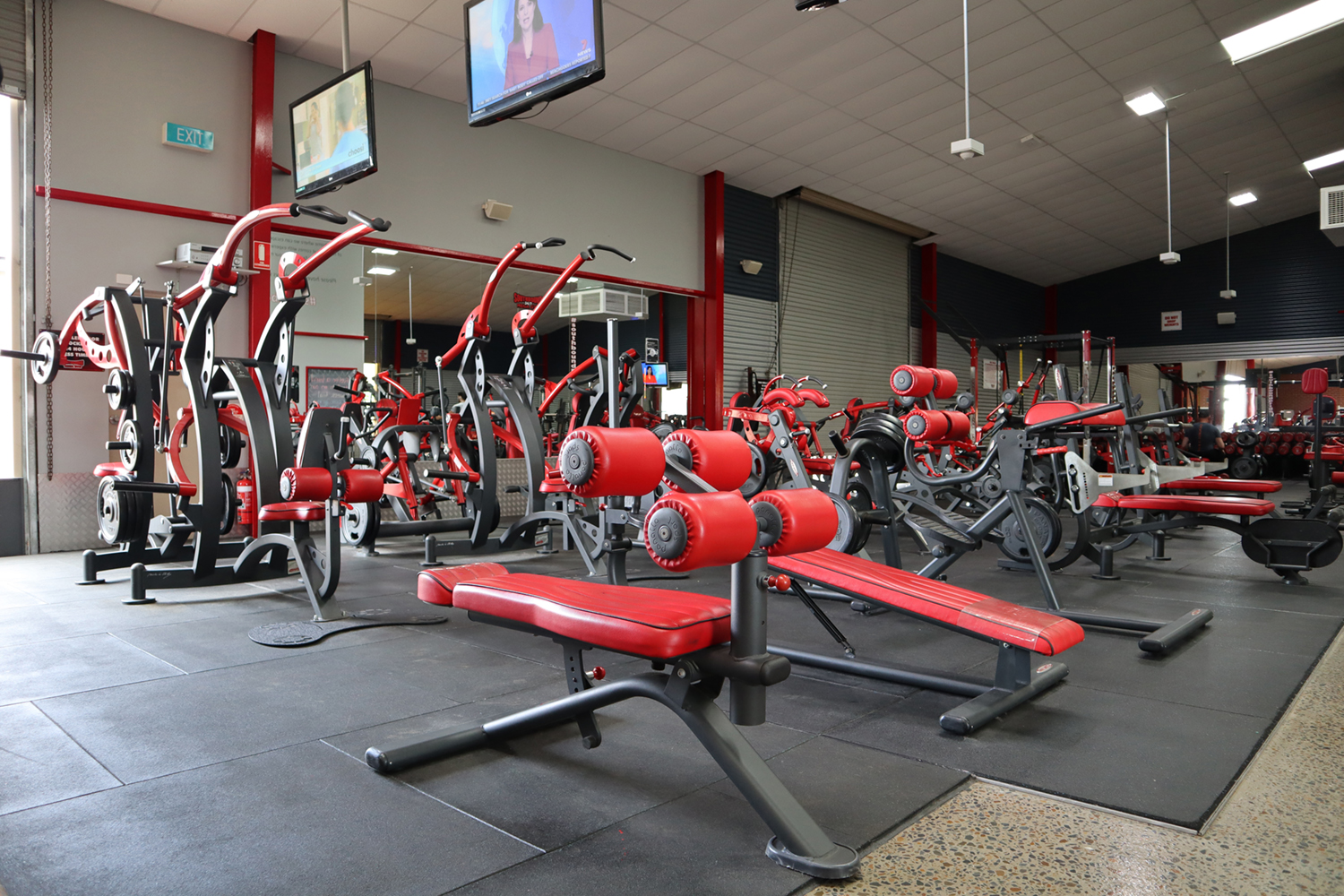 PLATE LOAD AREA 40+ MACHINES!
This area is designed for the more serious athlete and contains a combination of plate loaded machines and free weights called the 'FREEWEIGHT HP RANGE' by Panatta, making them the best range of equipment ever designed! This equipment has superb bio-mechanics which also has the pre-loaded lever so that the advance athlete can start at the correct physiological movement without putting undue stress on the ligaments and tendons.
The Plate Loaded design allows athlete to isolate muscle groups under more intensity and weight at a smooth constant load due to the superb engineering designed by Panatta. This is something that you have to experience and is quite unique and different to other gym equipment

---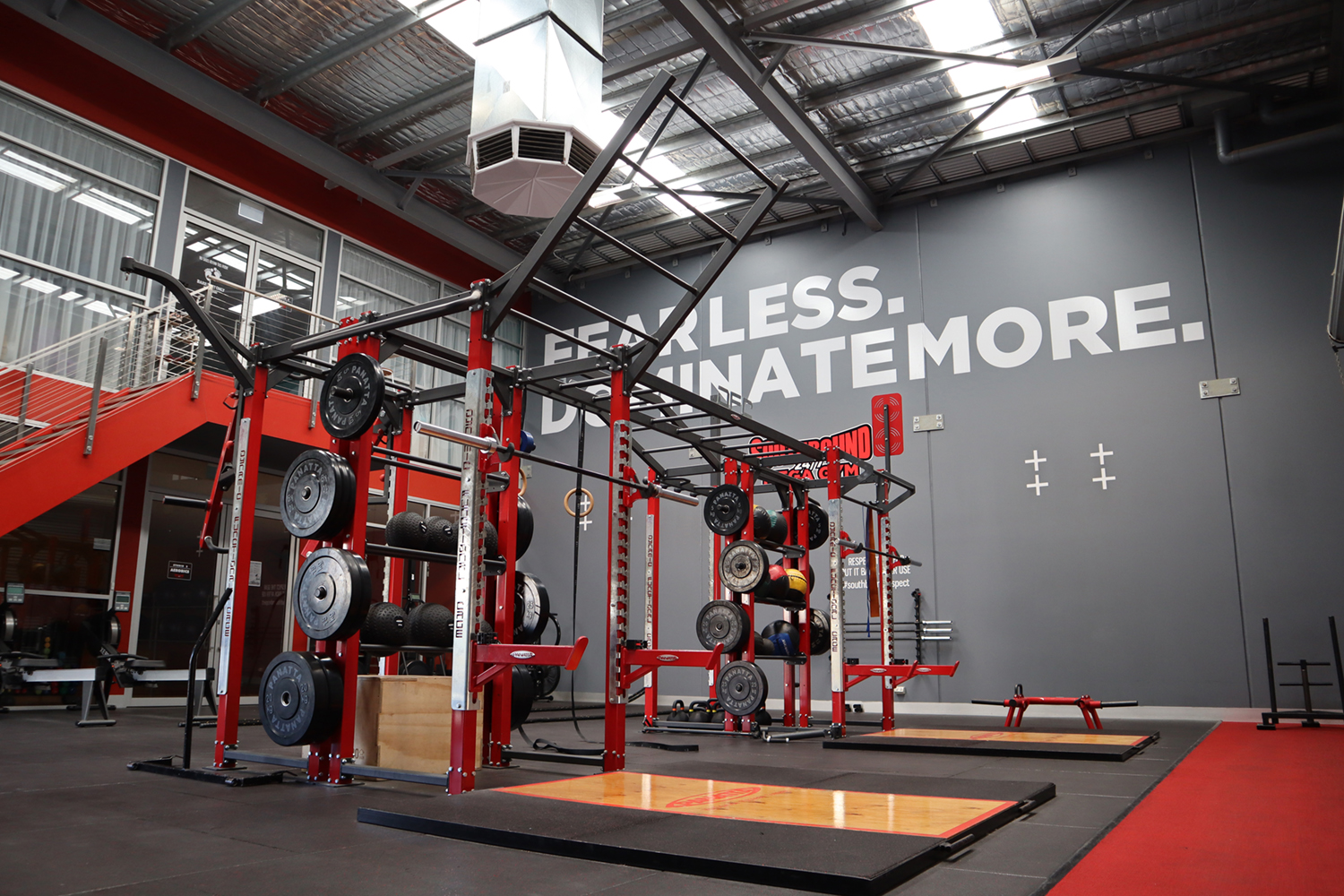 The functional zone will take your training to the next level!
Designed to target the whole body by having a massive range of exercises at your disposal. This zone allows you to use kettle bells, battle ropes, a power sled, rings and perform the fundamental compound movements and Olympic lifts. Mix in push ups, burpees and core exercises and you've got yourself an intense workout. Use this zone by yourself or join in on a boot camp class.

---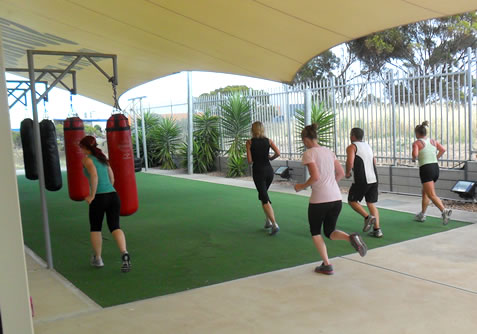 A dedicated functional training area designed for boot camp, HIIT, boxercise and crossfit classes as well as casual use. The outdoor area contains punching bags, focus pads, box steps, ropes, tractor tyres, and artificial synthetic turf for running.
See the classes we offer here!
---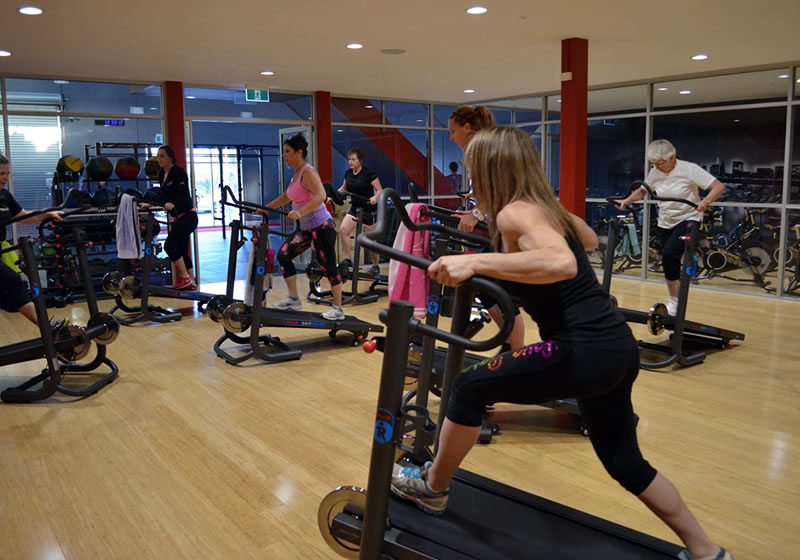 This area is contains a combination of hydraulic resistance, light barbell and dumbbells, fitballs, spin bikes, yoga props for classes and personal trainer use. The flooring is made from a special spring so that impact of the knees and joints are not damaged.

---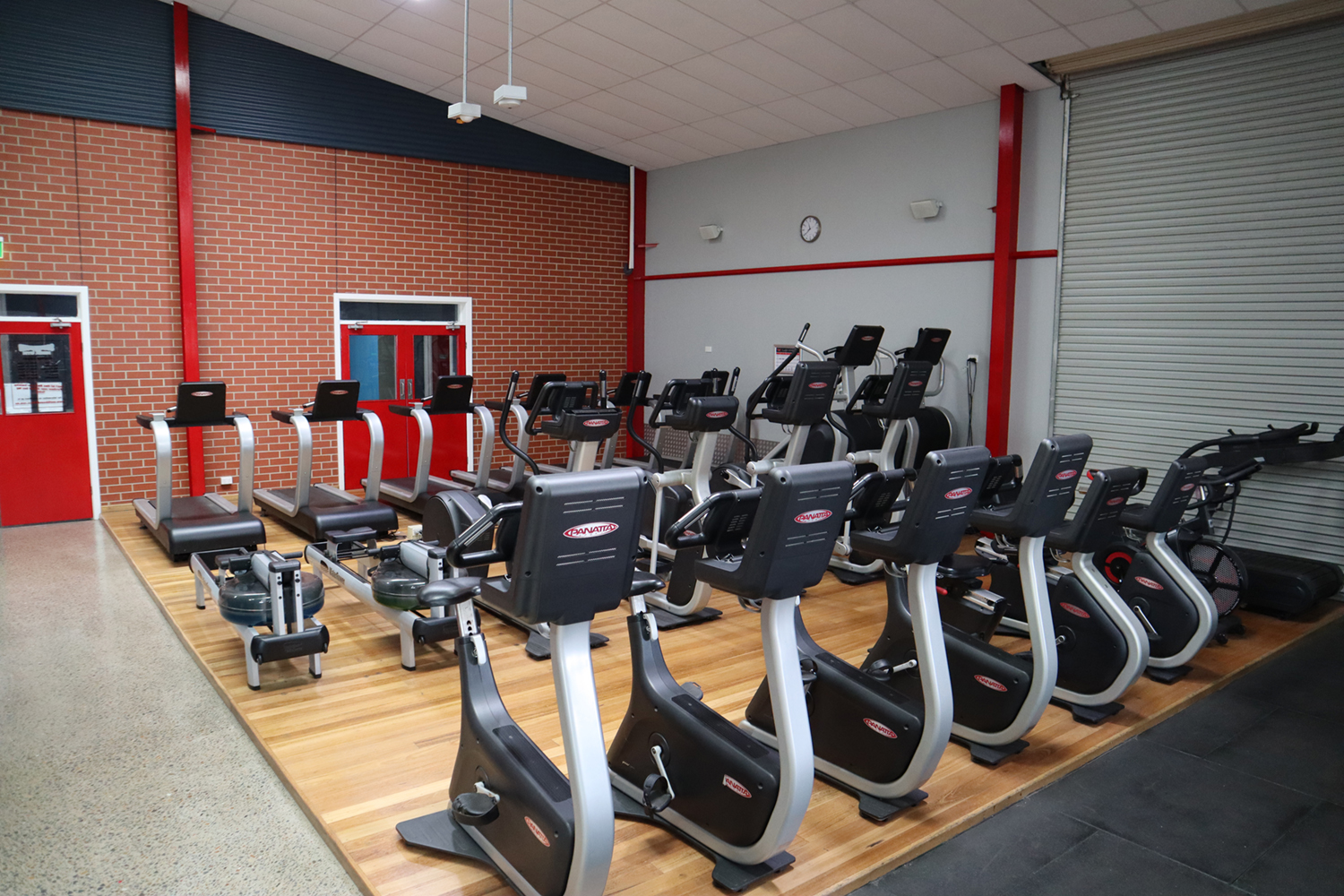 20+ CARDIO MACHINES!
This area contains the latest upright bikes, steppers, treadmills, cross-trainers, spin bikes, recumbent bikes, grinders, rowers and steppers

---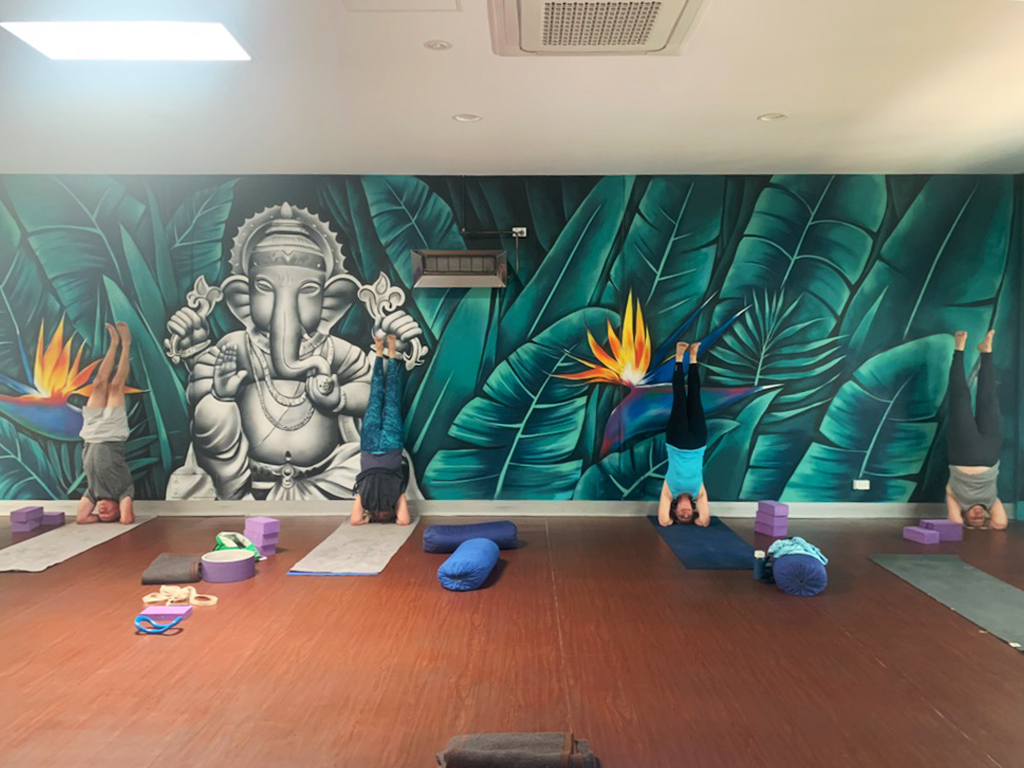 This tranquil area is set up specifically for Yoga classes. The flooring is made from a special spring so that impact of the knees and joints are not damaged.
Visit our Yoga Classes to find out more!

---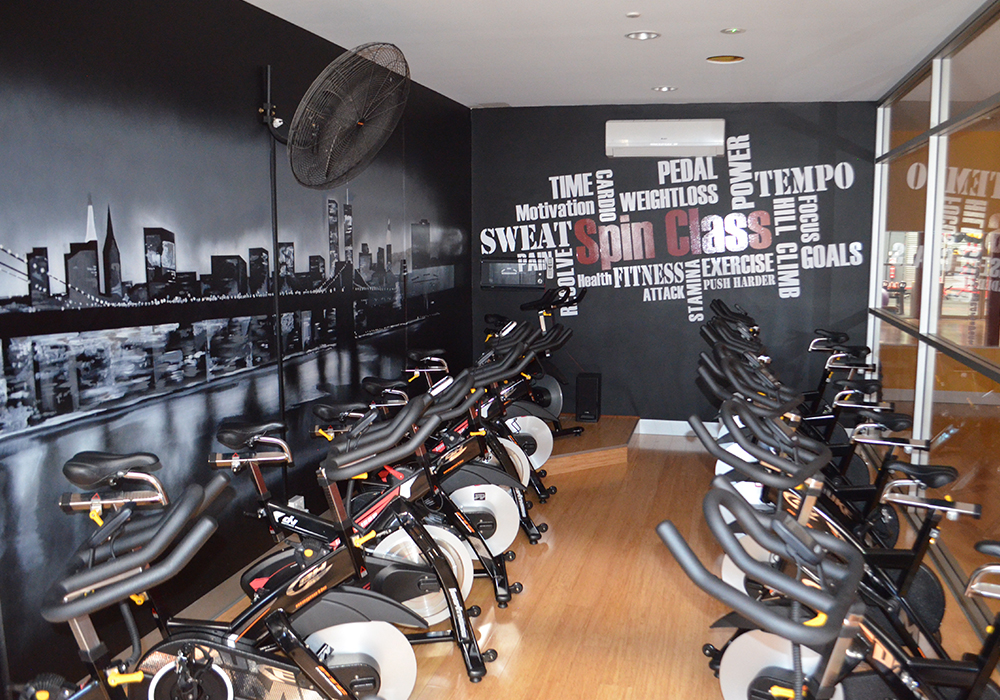 This indoor area has been set up for our indoor cycling class for cardiovascular fitness, burning body fat and lots of sweaty fun!