We're Back!
Hi everyone, as of Monday 1st June, we are back! Just a quick update on re-opening. Think of it like a 3 course meal – Entree, Main and Dessert!
Monday 1st June – Entree
Gym will open with a limit of 20 people permitted in each area – free weight/cardio, pin loaded, outdoor and functional training room. Maximum capacity of 80, excluding staff and personal trainers.
Sanitizing stations at entry points and social distancing applies at all times.
All visitors required to provide details for contact tracing.
Towels compulsory for workouts and anti-bacterial wipes to be used (provided).
Shower and change at home. Toilets and hand washing facilities available but change rooms and showers closed.
Massage appointments available with contact tracing details to be provided.
24/7 access permitted with social distancing, hand hygiene and observance of room number restrictions observed.
Tuesday 9th June – Main
Classes to resume with capacity limited to 10 people (this is subject to change)
BOOKINGS will be required and details provided for contact tracing.
We will provide information next week on how to go about booking and advise of any modification to timetable.
Stage 3 – Dessert
We will be able to return to full operation once we enter Stage 3 as advised by the SA Government. With everyone's cooperation, we will get to this stage sooner rather than later.
Thank you, our valued members, for your patience and understanding as we do our best to get you back on track with your physical and mental fitness as safely and efficiently as possible.
EXCITED TO SEE YOU MONDAY!
#southboundpride #southboundrespect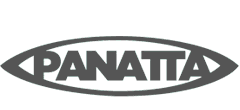 THE BEST EQUIPMENT
Work out on over 120 different machines, with the world's best equipment from Panatta.
WE NEVER CLOSE
We never close, so you can work out at any time! Don't let time limit your training.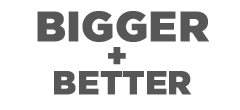 A BETTER GYM
Better equipment, bigger areas, 24/7. Come & see our gym!
CLASSES
Southbound classes for fitness and health

Have you been thinking about losing weight for a while now but just need a little bit of a push to get you started? Want to tone up your body? Now is the time to get your 12 week challenge Membership so you too can get the fantastic results!
Constant support through the 12 week challenge with our guidance
Initial personalized training and computerized program
The most experience and best qualified personal trainers to get results
Personally designed exercise program to stimulate metabolism, burn excess calories and body fat, increase fitness shape and tone.
Consultation to determine achievable goals, record weight, skin-folds, measurements.
Includes motivational and functional literature and on-going support and review.
Nutrition and diet program to speed up metabolic rate and encourage health lifestyle habits and sustainable weight loss.
12 week membership at Southbound with unlimited access to gym, and variety of group fitness classes to keep you motivated in a friendly positive
Go ahead and enroll now, what have you got to lose? Just the weight!
SOUTHBOUND GYM'S INSTAGRAM!
This error message is only visible to WordPress admins
Error: No connected account.
Please go to the Instagram Feed settings page to connect an account.